BetaCap
Capillary Gas Divider
Capillary technology offers an improvement in uncertainty of measurement of a gas dilution system over other technologies.
The BetaCAP range of blenders offered by Protea has a set number of highly accurate capillaries – 30 or 60 as standard. The unit "switches" in the most suitable capillaries to generate the desired gas concentration, with fine-tuning of the gas delivery being made by pressure compensation.
The relative measuring uncertainty is low with this type of blender technology, as it is a function of the measured value of each capillary that is used not the instrument range, as is the case with sonic nozzle or MFC blenders.
Blenders are offered in laboratory or field-ready packages, as well 19" rack configurations for installing alongside gas analysis equipment.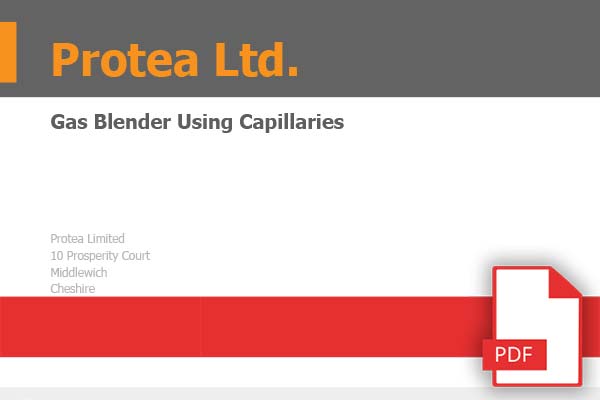 ---
For calibration of laboratory and field gas analysers:
Up to 8 gas bottles diluted
Sequences of calibration for unattended operation
ppb, ppm, mg/m3, %Vol units
Gas compensations
ISO 17025 calibration
High or Low Flow Options
Coated parts for reactive gas calibrations
Analogue Inputs for Gas Analyser Data Logging alongside calibration values