Applied Technologies
This section introduces our various products and the technologies that Protea uses. With a legacy of nearly 30 years experience of testing in process and emissions measurements, Protea is a world leader at applying new technologies to monitoring applications. With complimentary measurement technology and automation, Protea can design and supply the complete solution.
Protea can also provide specific customer-focused training courses on the technology if required. Please contact Protea for more information.
FTIR Gas Analysers
FTIR Gas Analyser Product Range - Protea's range of Fourier Transform Infrared (FTIR) Gas Analyser allows for the measurement of nearly any gas with one instrument.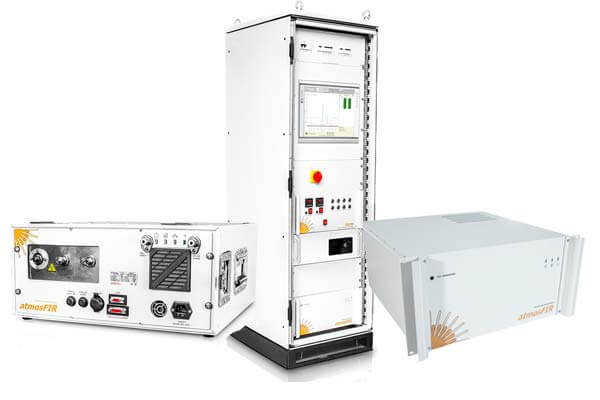 IR Gas Analysers
Protea's IR technology can be configured in both extractive and in-situ multigas analysers for emissions and process monitoring.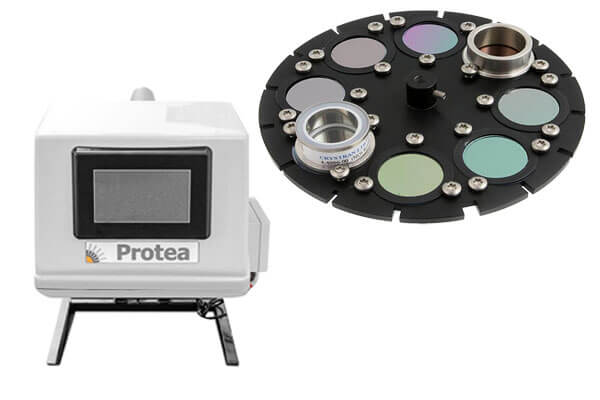 UV Gas Analysers
Protea's UV single diode and diode array spectrometers can be applied to a range of in-situ and extractive gas applications, measuring challenging single or multiple gases such as Cl2 and H2S.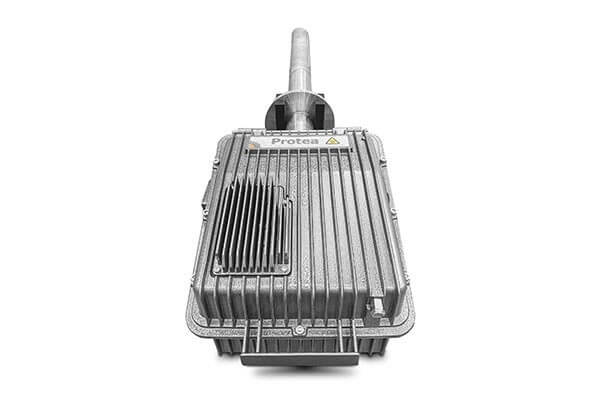 FID Total VOC
Protea's Flame Ionisation Detector (FID) analysers allow for Total VOC analysis from a range of emissions, process, exhaust and ambient air applications.
TDL Gas Analysers
Protea offers portable and fixed CEM TDL gas analysers for stack emissions and ambient applications.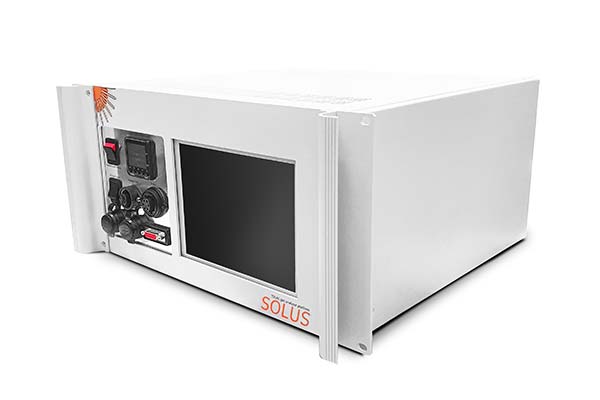 Hazardous Area Gas Analysers
Protea can provide gas analysers for installation in Hazardous area – Zone 1 and Zone 2. Protea is certified as a manufacturer of ATEX equipment as per Directive 2014/34/EU.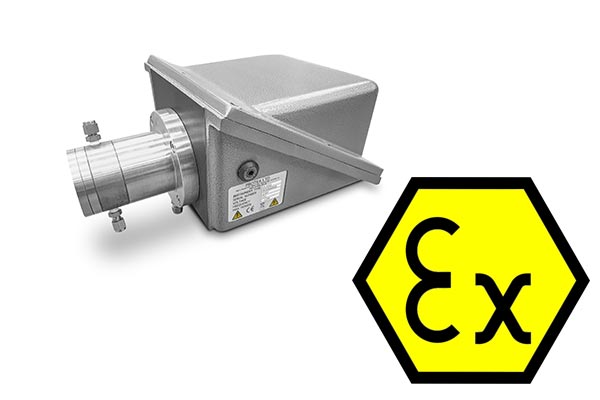 Zirconia Sensor
For measurement of oxygen (O2), the zirconia (ZrO2) lambda sensor is used by Protea.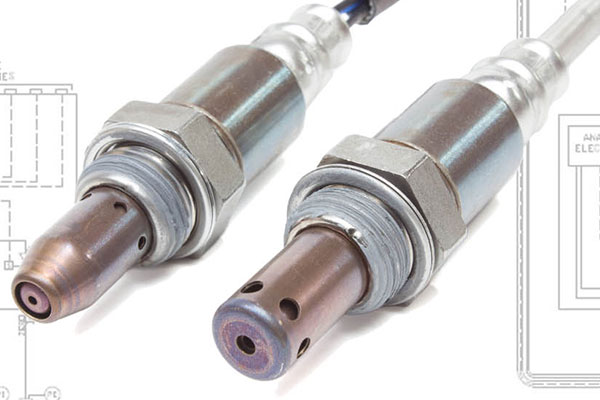 QMS Gas Analysers
For quick measurements of any gas in process or laboratory environments, the ProMass range of QMS gas analyser use the power of mass spectrometry combined with Protea's gas analyser experience.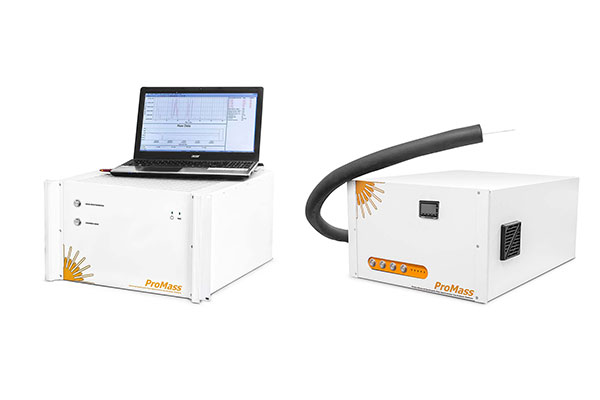 Residual Gas Analysers
For both research and industrial applications, Protea's Residual Gas Analyser (RGA) products can be supplied in 100amu, 200amu and 300amu versions with smallest size and highest performance on the market.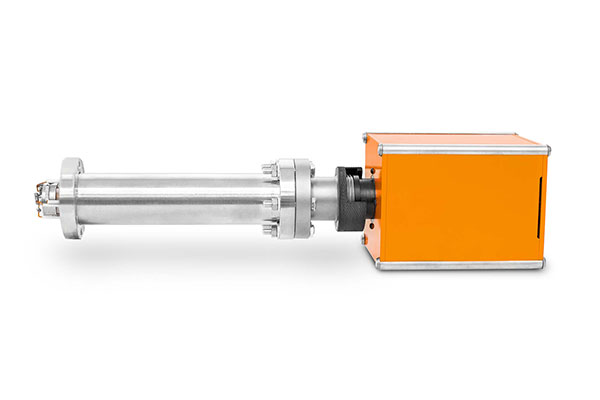 Analytical Software
Spectral collection and chemometric analytics have been developed in-house to enable FTIR and QMS analysers to be deployed in many applications.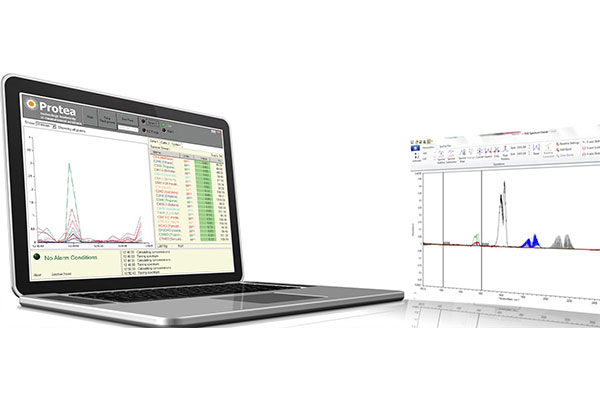 Innovation
The various technologies that Protea applies across its gas analyser product range. Protea are always on hand to explain more about the principles of measurements and what can be achieved for your application.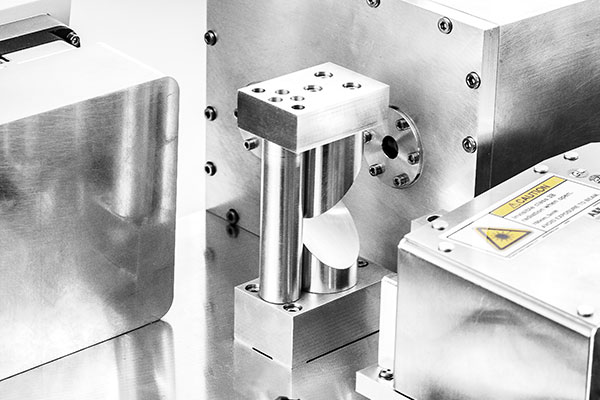 Gas Divider
As Protea manufactures a range of IR, UV, FTIR and MS gas analysers, we have designed a range of calibration products to meet the needs of checking our analysers against a range of standards and procedures.