---
The ProtaR Residual Gas Analyser (RGA) from Protea represents the smallest footprint electronics and maximum performance for value of any RGA on the market.
Protea's ProtaR RGA is a compact, stable and robustly designed Quadrupole Mass Spectrometer (QMS) instrument incorporating all the latest Quadrupole technology. ProtaR is a useful analytical tool for testing and residual gas analysis in leak testing, semi-conductor, coating and process applications, being able to detect and measure almost all gases with low detection limits and fast response. A mass spectrometer measures the mass-to-charge ratio of the molecules in a sample and by collecting and analysing the mass spectrum we can identify and quantify which molecules are present. The QMS within ProtaR contains a mass filter that is made up of 4 parallel circular rods, hence the name quadrupole.
Very quick (millisecond) response time
Detects almost any gas
Low maintenance costs, with corrosion resistance inlets
Advanced chemometrics for multi-gas quantification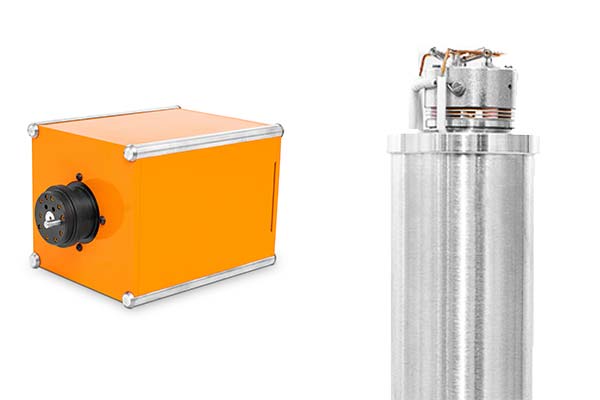 Application Overview
Vacuum Furnaces
Semi-Conductor Processes
Metallurgy
Research and Development
Vacuum Process
Integration with existing vacuum systems
---
RGA Software
PAS-Scan software included
ProtaR is supplied with free PAS-Scan software for RGA peak analysis. This simple to use software allows for Analogue, Histogram, Trend and Leak scans to be taken quickly and simply. Scans can be carried out a signle mass (leak detection), specific masses (mass jumping) or as a full analogue scan over the mass range of the RGA. The mass spectra can be plotted on linear or logarithmic scales.
Individual RGA settings can be saved to the electronics of the RGA or can be saved to an .xml file. This allows a single network PC to connect to multiple RGA with different settings. Replacement electronics can be provided to give redundancy and coverage across multiple RGA installations.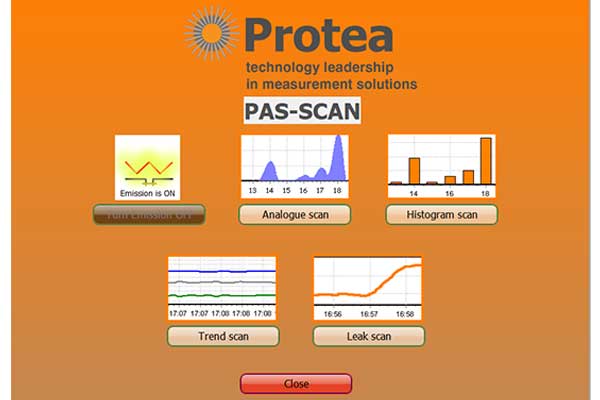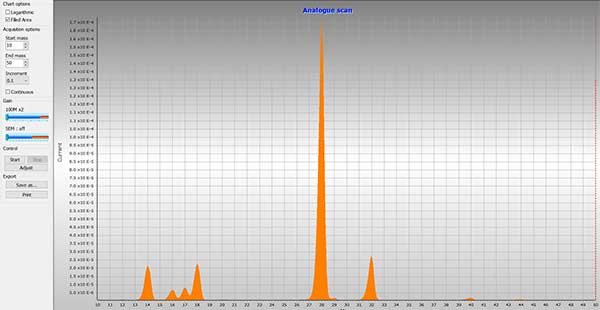 Analogue Scan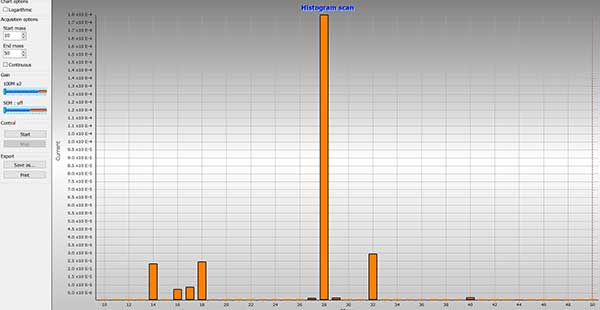 Histogram Scan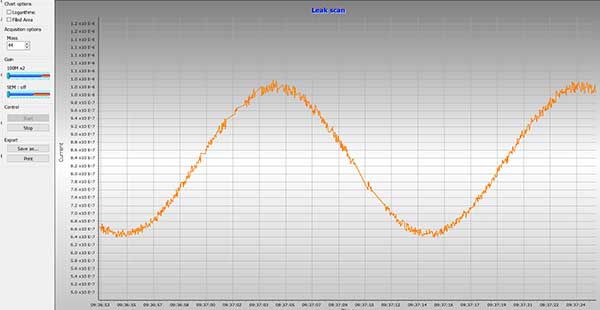 Leak Scan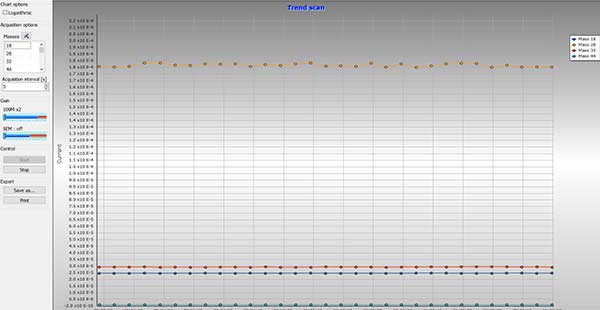 Trend Scan
---