QMS Gas Analysers
The ProMass range are compact, robustly designed Quadrupole Mass Spectrometer (QMS) instruments incorporating all the latest mass spectrometer and vacuum pumping technology. Mass Spectrometry is a useful mechanism for gas analysis in ambient air or process applications, being able to detect and measure almost all gases with low detection limits and fast response. A Quadrupole Mass Spectrometer measures the mass-to-charge ratio of the molecules in a sample by collecting and analysing the mass spectrum we can identity and quantify which molecules are present. The QMS within ProMass contains a mass filter that is made up of 4 parallel circular rods, hence the name quadrupole. With variable mass ranges of 0-100amu, 0-200amu or 0-300amu it is an instrument suitable for portable or fixed installations.
Features:
Very quick (millisecond) response time
Detects almost any gas
Low maintenance costs, with corrosion resistance inlets
Advanced chemometrics for multi-gas quantification
The ProMass analyser is offered in 19" rack, Desktop or Portable versions.
For online continuous process monitoring, ProMass can be used to give fast response and wide-measurement range. The 19" rack form can be installed in a complete fixed measurement system provided by Protea.
For laboratory analysis, the Desktop version together with PAS software can provide a complete analytical tool for testing in such applications as TPD and TGA. For portable testing, ProMass can be used quickly in the field for response to any gas.
ProMass Desktop
For laboratory applications across many fields of research, the ProMass analyser can be provided in a desktop format.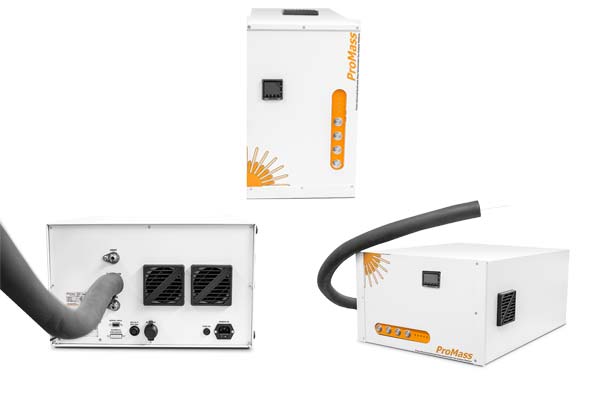 ProMass Process
Ideally suited to semiconductor production processes, ambient air measurements, leak testing and quality testing for the food industry.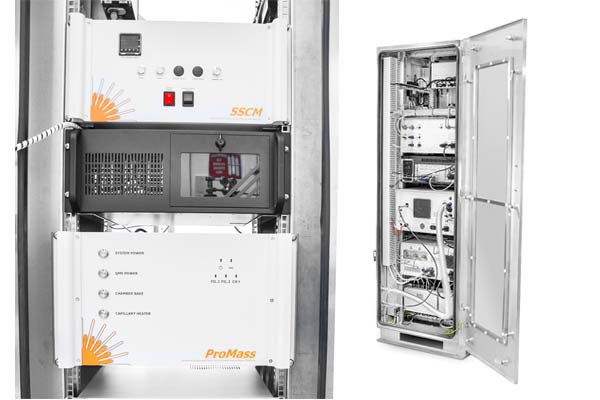 ProMass Transportable
ProMass can be provided in a rugged mobile case. With a vacuum start-up in less than 40mins, ProMass can be deployed quickly.