FTIR Analyser Used in Siloxanes Measurement From Anaerobic Digesters
10th October 2022
Protea's atmosFIR model FTIR gas analyser has again provided useful online siloxanes measurement in the research of biogas treatment from anaerobic digesters. The linked paper below from Global Omnium Medioambiente (València, Spain) describes the work carried out monitoring from suspended biomass bioreactors (SBBs).
Read more: https://doi.org/10.1016/j.jhazmat.2022.129641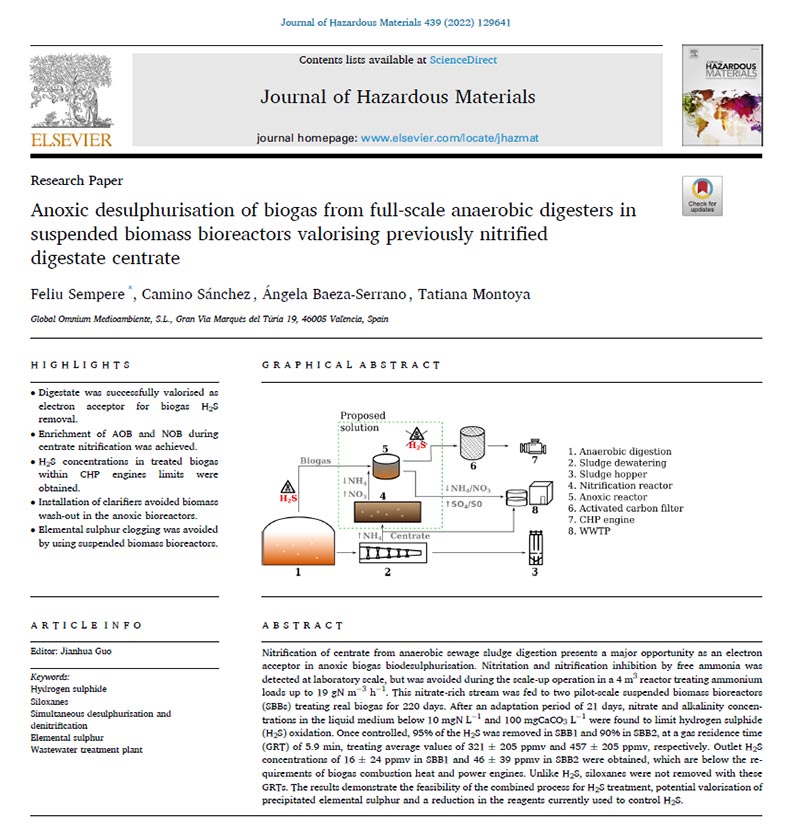 The atmosFIR gas analysers was used to measure continuously the total siloxanes and speciated siloxanes (PMDS, L2, L3, L4, L5, D3, D4, D5 and D6) from both the inlet and outlet stream of the SBBs, to determine the effectiveness of siloxanes abatement. The FTIR also measures CH4, CO2 and H2S within the gas streams.
Other Articles
22nd September 2023
18th September 2023
12th September 2023
04th September 2023
29th August 2023
21st August 2023
14th August 2023
08th August 2023
04th August 2023
01st August 2023