Protea Ltd Adds In-Situ Continuous Emission Monitoring to its Product Range
6th September 2017
Protea Ltd acquire the sole rights to manufacture the Parker Procal range of In-Situ Continuous Emission Monitoring (CEMS) and Process analysers from Parker Hannifin. The range of In-Situ analysers are considered to be number one in the field of CEMS with a large installed base in demanding applications globally. The In-Situ analysers will compliment Protea's existing extensive product range, enabling the company to develop its application capability in all key industrial sectors. Click the image below to download this news press release.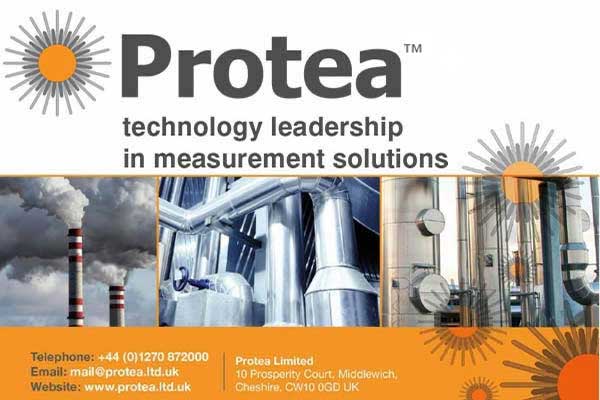 Protea Ltd design and manufacture a range of advanced Fourier-Transform Infra-Red (FTIR), Tuneable Laser Diode (TDL) and Quadrupole Mass Spectrometer (QMS) instruments. The systems are supplied for both CEMS and Process applications, capable of monitoring low level emissions compliant with international standards (European EN14181 and US EPA).
The Company will manufacture the In-Situ product range in a new facility in Peterborough UK and has recruited a team with extensive experience of In-Situ CEMS technology. Protea Ltd Managing Director Andrew Toy "I am pleased to announce the inclusion of the Procal In-Situ range of analysers and accessories into our product portfolio, enabling Protea to considerably expand its capabilities. We are now able to offer fully integrated Continuous Emission Monitoring Systems to meet the ever demanding market requirements."
The company will utilise its extensive highly experienced distributor network to market and support both its existing and the newly acquired In-Situ range of gas analysers as it continues to develop its capabilities in the growing international environmental monitoring sector.
About Parker Hannifin - Parker Hannifin is a Fortune 250 global leader in motion and control technologies. For 100 years the company has engineered the success of its customers in a wide range of diversified industrial and aerospace markets. Learn more at www.parker.com
Other Articles
22nd September 2023
18th September 2023
12th September 2023
04th September 2023
29th August 2023
21st August 2023
14th August 2023
08th August 2023
04th August 2023
01st August 2023